Description
Mega Fans | 6D | 0,07 Premade Fan Lashes | 400 pieces
Discover now the high quality 0.07 lash fans from J&B Lashes and stock up your materials with professional products. In our category you will find premade fan lashes. In one XXL package are 400 Flare Lashes knotless in 6D in C or D curl and in the thickness 0.07.
The lashes are available from 8 mm – 15 mm and in the Mix Box.
The Mix Box contains the following sizes:
20 Fans 8mm, 40 Fans 9mm, 60 Fans 10mm, 80 Fans 11mm,
80 Fans 12mm, 60 Fans 13mm, 40 Fans 14mm, 20 Fans 15mm.
Application:
Grasp the fan in the upper third with as much pressure as necessary and pull it upwards away from the adhesive strip. Please do not bend the lashes backwards when pulling them off, otherwise they may bend or the fan will be destroyed when removed.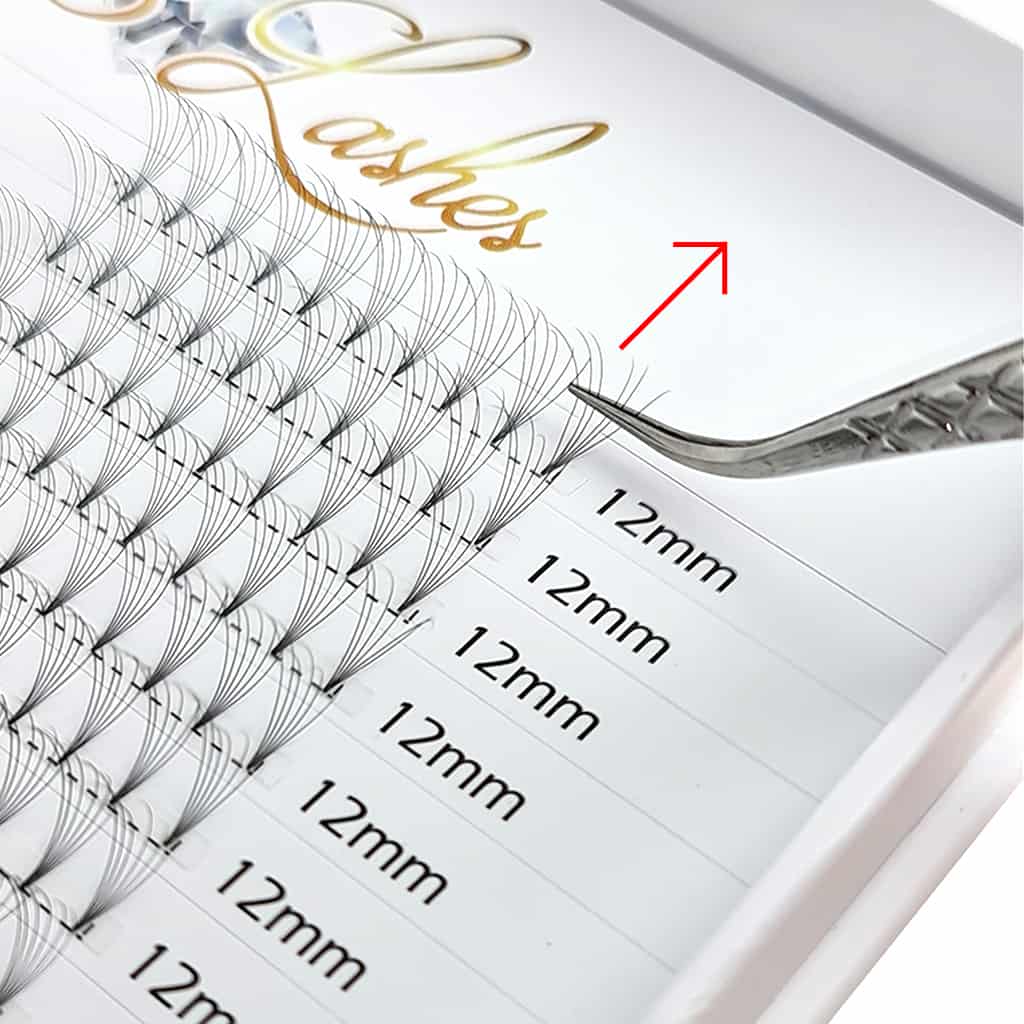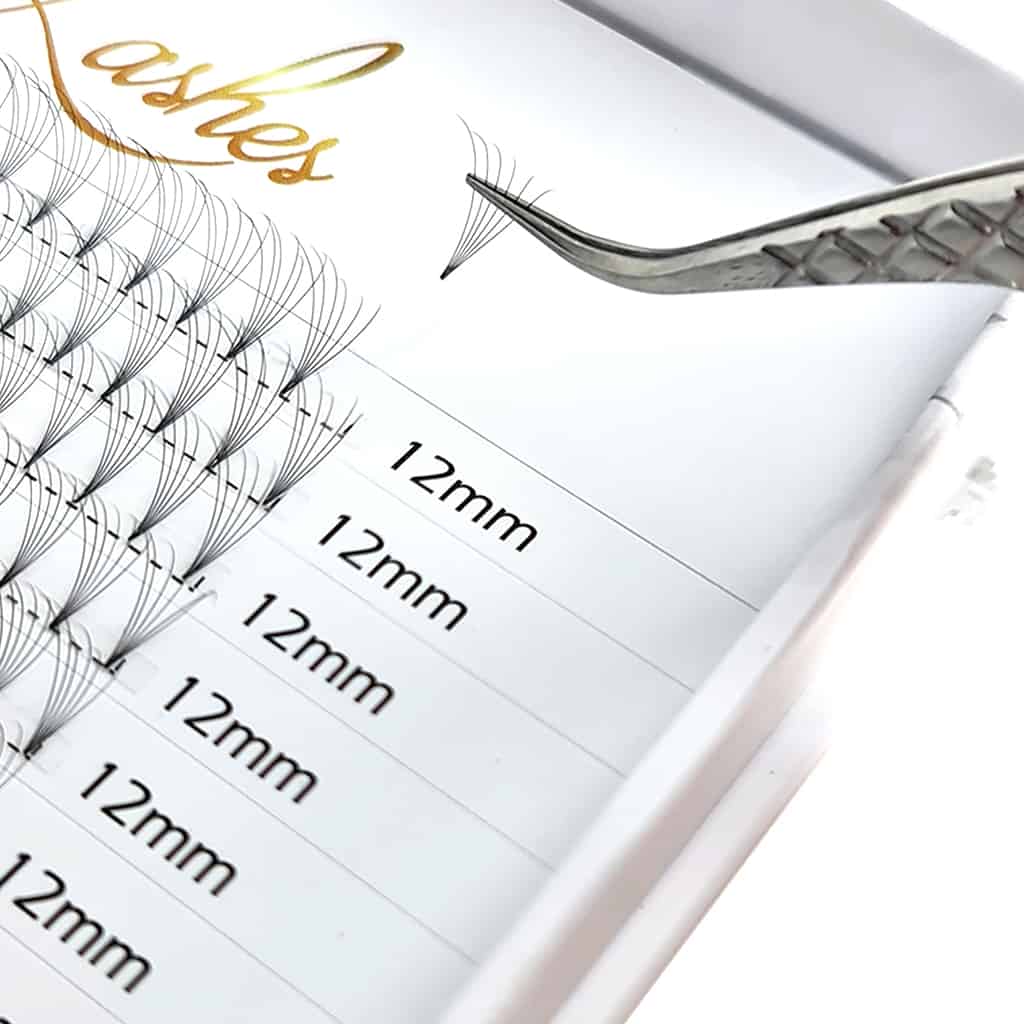 Buy premade fan lashes online now
Our high-quality 6D Premade fans are soft synthetic silk eyelashes. They have the advantage that they can be removed from the lash strip without leaving any residue and, above all, easily. In addition, the eyelash extensions from J&B Lashes are ultra-fine, which has the great advantage that they are particularly gentle to the natural eyelashes of your customers.
Convince yourself and your customers now of the special flexibility and feather-light wearing comfort that the 0.07 lash fans guarantee. This particularly fine thickness enables a full but at the same time fine and filigree volume lash look that leaves nothing to be desired.
Discover the high-quality lash fans from J&B Lashes now and conjure up more volume for yourself or your customers at express speed!
Please also note that the lash fans from J&B Lashes are lashes for professional use, which should only be processed by trained lash stylists.
Eyelash fans for an optimal volume look
These premade lash fans are perfect for customers with weak natural lashes. The thin 0.07 thickness of the lash fans allows for a full, but at the same time fine and delicate volume look. Our 6D fan lashes, which belong to the category of tufted lashes, are suitable for professional lash extensions by a lash stylist. This type of eyelash thickening is perfect for clients whose lashes are naturally very fine. The individual lash fans consist of 6 individual hairs each, which have been processed into an eyelash fan.
These are lashes for professional use that should only be processed by trained lash stylists.